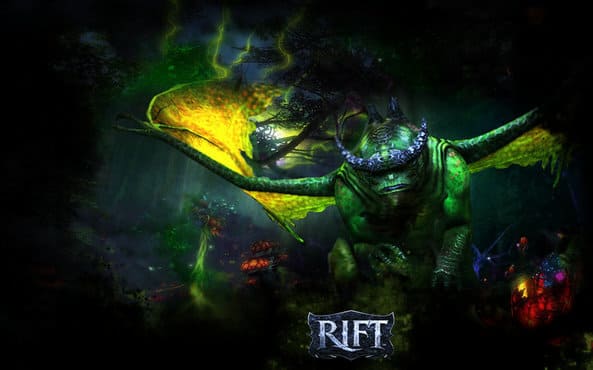 Trion World recently announced that their MMORPG, Rift, will finally be receiving a new purchasable expansion; the upcoming Rift: Starfall Prophecy will be arriving this Fall and will cost $39.99 at launch. There will also be a special Deulxe Edition available for $59.99.
This new update will add The Comet of Ahknet to the already large game; this new area includes five massive zones which are split into forests, marshes, deserts and volcanic wastelands. The new zones surround the Tower of Ahnket.
While the new dungeons haven't been detailed; players can expect to see two new dungeons in this area and also a new raid. The new Looking for Raid system will be extremely useful once this expansion has been released and the Personal Loot system ensures that each player is given the best items for theis class.
Fortress Sieges have also been confirmed which are large open-world battles; they are not limited to groups or raids, players can also fight them solo. These Fortress Sieges are adjusted to whatever sized group is challenging it and will become larger and more complex for larger groups. In addition to this, there are instant adventures to be completed with the Rift Assault Adventures.
The level cap will also be raised to 70 and players will be able to access powerful legendary powers; this comes alongside more gear and weapons to obtain.
There is plenty of content in this new expansion which certainly makes purchasing it worthwhile for players. The full details for what the expansion contains can be found on the official website (http://www.starfallprophecy.com/en/).
Rift: Starfall Prophecy will be released later this year in the Fall.
If you would like to learn more about Rift, check out our full game review at: http://www.immogames.com/rift/
Share & Comment
If you found this news item interesting, we will be happy if you could share it with others:
Contribution to this news item is most welcome! Feel free to drop your line if you have anything to say :)