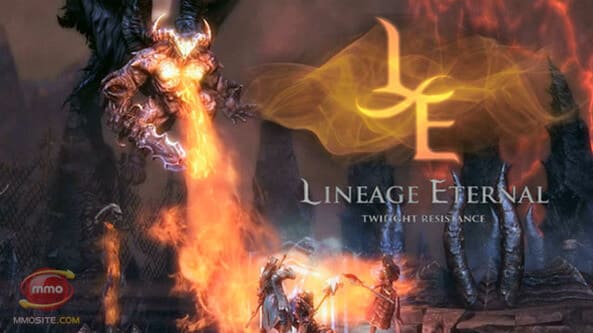 NCSoft recently announced that their upcoming game is ready for beta testing; Lineage Eternal is the third game in the Lineage MMORPG series which is popular worldwide. The testing for the upcoming game is limited to South Korea and it's still unknown if the game will also have a worldwide release.
Closed Beta registration has already begun and will close on November 20th so that testing can begin on the 30th, the Beta will finish on December 4th. This is limited to South Korean accounts and while it's possible to create an account without being located in the region, it's not entirely legal so gamers should avoid doing this.
Along side this, the developer released an official website in the Korean language; translated versions of the text have revealed that it contains a large amount of information about the upcoming game. Lineage Eternal is set 70 years after the events of the first game where players control heroes named "Eternals". The player controls a single Eternal and is accompanied by three other heroes who act as AI companions.
Other details about the game are still uncertain at this time but more should be revealed after the closed beta test concludes next month; all information about the game has been roughly translated into English so it may not be entirely correct. Hopefully NCSoft will release an English version of the website soon and an official trailer will be released tomorrow.
If you would like to learn more about Rift, check out our full game review at: http://www.immogames.com/lineage-eternal/
Share & Comment
If you found this news item interesting, we will be happy if you could share it with others:
Contribution to this news item is most welcome! Feel free to drop your line if you have anything to say :)