MMORPG GAMES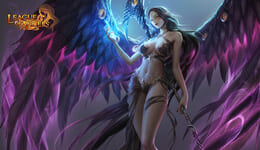 League of Angels
League of Angels is a MMORPG set in a world where dark forces threaten to destroy it and only you have the power to prevent this; the player is a powerful hero with a legion of angels at their side to fight off the evil creatures...
INFO
VIDEO
PLAY
Browser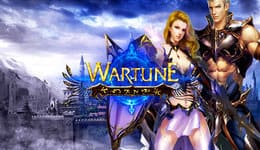 Wartune
Wartune is a browser based MMORPG that mixed elements of strategy games in with the classic turn based RPG features; typically fans of both genres need to choose between them but in Wartune there's no...
INFO
VIDEO
PLAY
Browser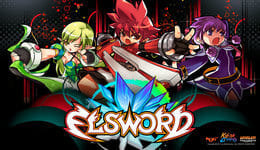 Elsword Online
Elsword Online is an action / fantasy MMORPG with an anime art style from developer KOG studios; the game is based in the world of Elrios where the world owes its life to the powerful El Stone. The story...
INFO
VIDEO
PLAY
Download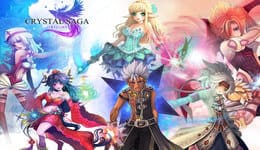 Crystal Saga
Crystal Saga is a browser MMORPG set in a fantasy world; the world of Vidalia is vast and is made up of 8 main regions which are designed for players of a specific level range. The game begins with the player encountering the...
INFO
VIDEO
PLAY
Browser
Last Chaos
Last Chaos is a MMORPG set in the world of Iris; the world is divided into 8 maps which are filled with dungeons to explore and rare items to collect. The game is set after a time of war when the world is still in chaos, those who are...
INFO
VIDEO
PLAY
Download
WHAT ARE MMORPGs?
MMORPGs are currently one of the most popular game genres around and they gain thousands of new players every day; this is one of the most varied MMO genres and new games are being released every month. Role-Playing Games are very popular even without any MMO elements.
These games have a relatively rigid feature list and these can be expected in almost all MMORPGs:
Huge open world
Several persistent worlds
Virtual economy
NPCs
Quests
Guilds
Customization
Variety of social aspects
Single player campaign
PvP and raids
Trading
Auction House
This genre of game offers a huge amount of content to players. They offer both single player content and also varied multiplayer content for more social players. While almost all MMORPGs offer content for both single player and PvP; some games place more emphasis on one aspect than the other.
The vast majority of MMORPGs are free-to-play and many are browser based however, there are plenty of them that require the player to download the official client to play the game.
These games are very accessible and can have various business models; while some of the most popular MMORPGs are free-to-play or have a freemium model, there are still some that use a subscription or a buy-to-play model. These other games either have a monthly subscription fee or the player just needs to make a one-time purchase to have access to the game.
There's a very good reason why MMORPGs have always been popular with gamers; they offer a lot of content and demand relatively little money in return.