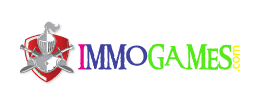 MMOFPS and MMOTPS GAMES
WHAT ARE MMOFPS and MMOTPS GAMES?
This genre blends first person shooter and MMO together to create open world shooters with a large number of players; the MMOFPS genre is relatively small and could easily be the least popular type of MMO game however MMO Simulation games are also uncommon.
These games bring classic FPS gameplay to a real-time open world which is filled with other players; they can often provide team-based combat on a large scale. Large scale PvP battles are uncommon in most FPS games however they are common in MMOFPS titles.
MMOFPS is purely for first person shooters however there are also MMO third person shooter games (MMOTPS) which are very popular and offers similar features. Many online shooter games are competitive and feature ranked play or have a leaderboard.
The MMOFPS genre has a somewhat rigid feature list:
First Person
Open world
Large number of players in one instance
Customization
Currently this is a very small genre and each game in it is unique as a result; there are many MMO shooter games available on the market right now but very few of these are actually MMOFPS games.